2019 Christmas eBook
21 Christmas Classics: Numbered Notes Beginner Piano Sheet Music
eBooks are a great way to quickly get the music you want to play now! This eBook includes 21 of the all time favorite classic piano keyboard Christmas songs. This 21 Christmas Classic eBook includes beginner sheet music for: Jingle Bells, O Come All Ye Faithful and many others. Click here to buy a copy now on Amazon for 9.99.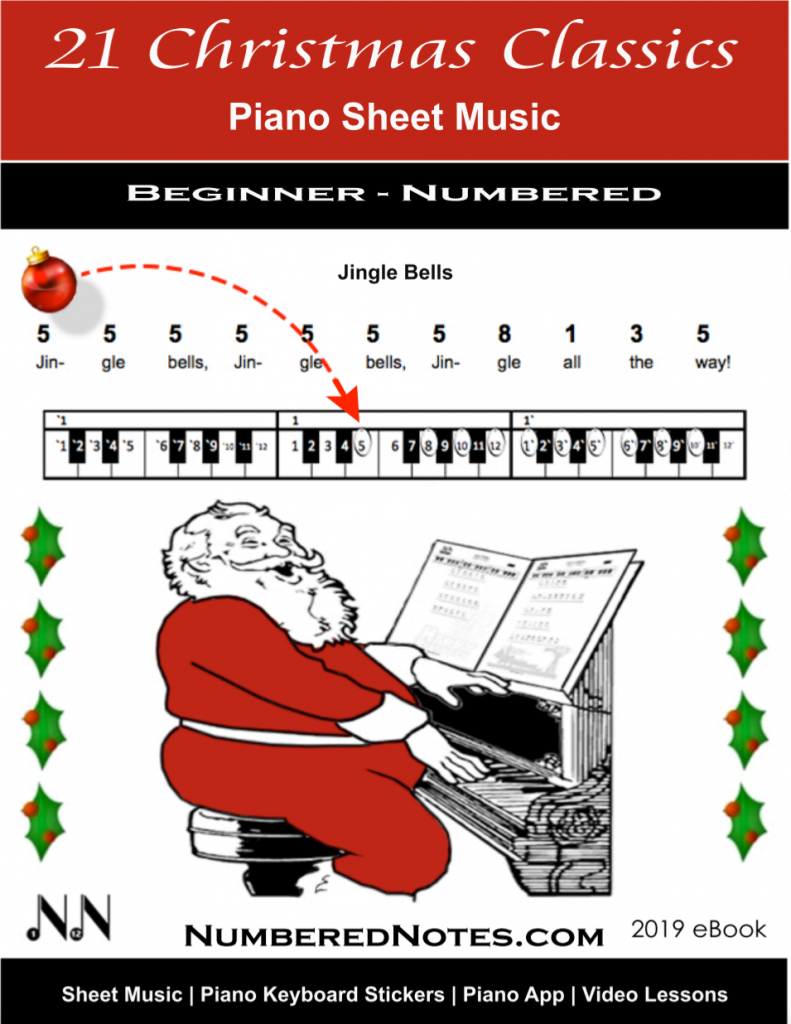 Instantly play your favorite Christmas songs on the piano by number. Therefore playing piano has never been easier than with the Numbered Notes patented piano by number notation method. With the numbered notes method no prior music experience is needed. Simply match the numbers from the sheet music to the piano keyboard stickers and you will be playing all the Christmas classics you love for your family and friends.
Plus we have a library of free sheet music to select from click here to explore.
Also Check out our piano keyboard stickers. They make playing piano easier then its even been. Click the Amazon banner below to buy a set.