Numbered Notes is a new form of music notation written with numbers instead of traditional music symbols. Beginners can play songs by simply reading the numbers from the sheet music and matching them to the numbered instrument stickers.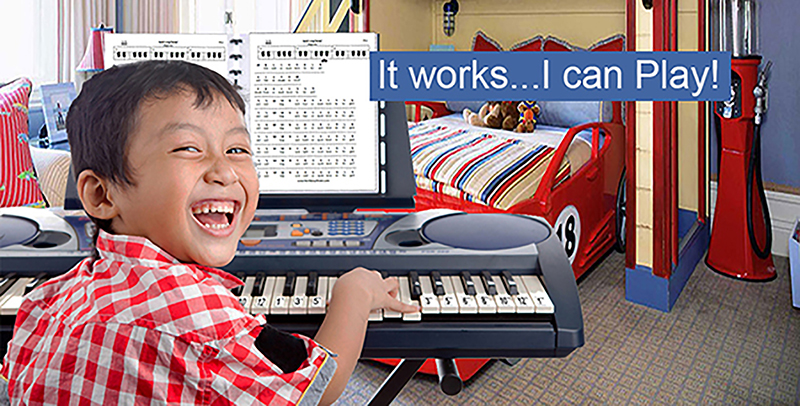 SHEET MUSIC
Beginner sheet music is easy to play.
STICKERS
Cool sticker designs make it fun to play songs!
Numbered stickers allow you to know what key to play!

Numbered Notes stickers work on keyboards of all sizes. Including: 25, 37, 49, 61, 76, 88 key keyboards.
SHEET MUSIC
Numbered Notes sheet music comes in Beginner, Intermediate and Advanced skill levels. We have FREE tutorials that guide you through each stage of musical ability. Try it out by …downloading, printing and playing songs for FREE!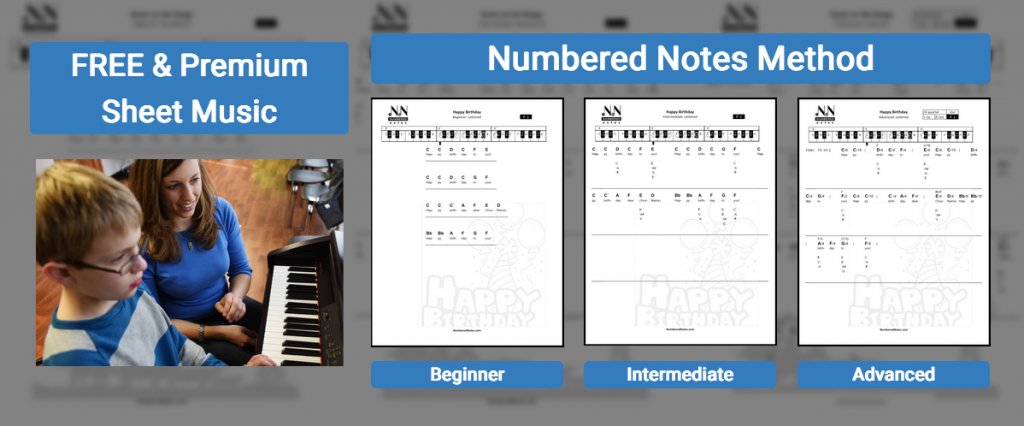 Play from your computer or download free songs to print and play on your musical instruments. For more information on how Numbered Notes sheet music works and more FREE songs click here.
LESSONS
Discover what you can expect once you've begun your musicians journey learning to play the piano with The Numbered Notes Method. So let's start with the beginner piano lesson video .
PIANO APP
Numbered Notes free piano app can be played on your computer or phone. Different themes make it fun to play songs in different theme environments. New theme designs coming soon! To play the app full size on your phone click here. For more information about the Numbered Notes app click here. Try playing songs on our interactive pianos below.
---
Playing music by number is easy with Numbered Notes. Get your piano keyboard stickers and get started playing fun songs in just minutes!
---