Numbered Notes is numbered music notation that is easy to play.
If you can dial a phone number you can play a song!
---
Cool sticker designs make it fun to play songs!
How it works…
Numbers on top of line are notes, the lyrics are under the line.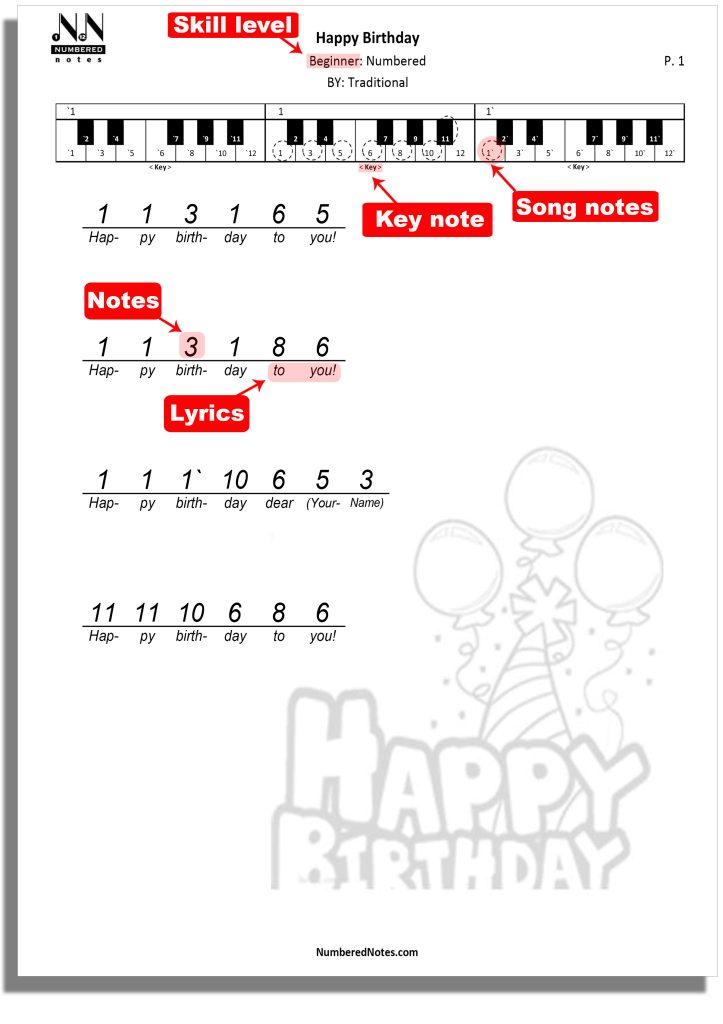 ---
Numbered stickers make it easy…
Simply match the numbers from the sheet music to the number on the keyboard!

---
Click to play on phone or computer…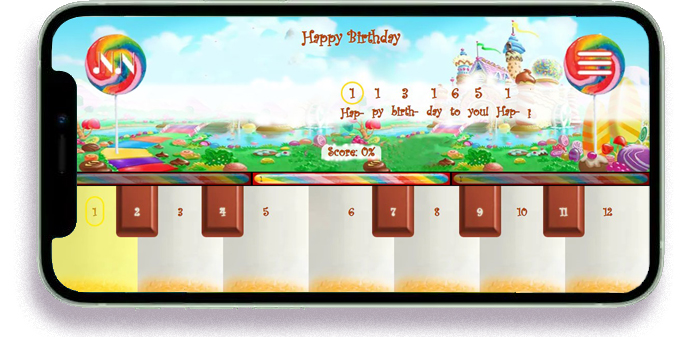 ---
Video lessons get you started…
Start learning how to read and play music with Numbered Notes. Free video lessons!
---
Playing music by number is easy with Numbered Notes. Get your piano keyboard stickers and get started playing fun songs in just minutes!
---